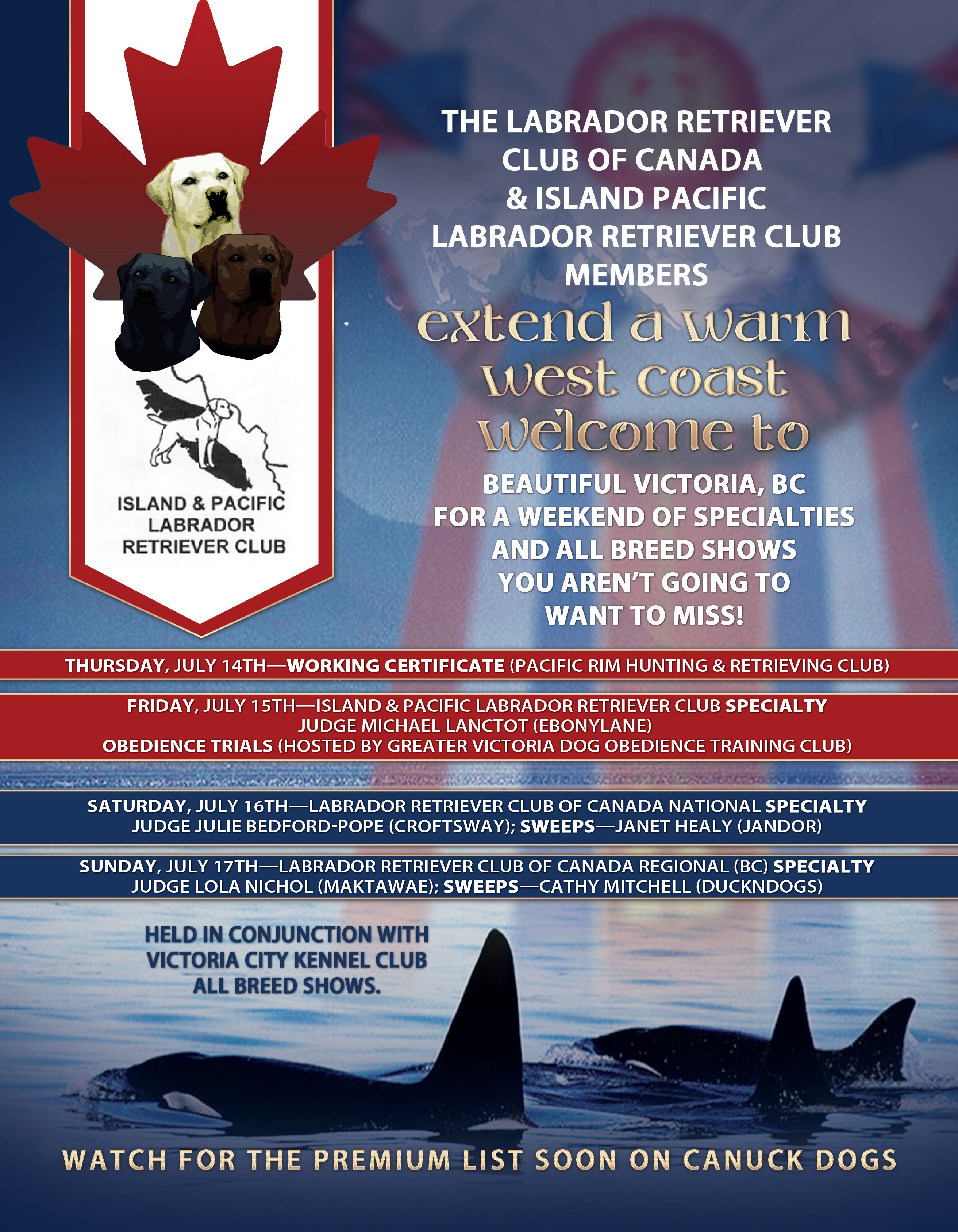 Welcome to the Island  Pacific Labrador Retriever Club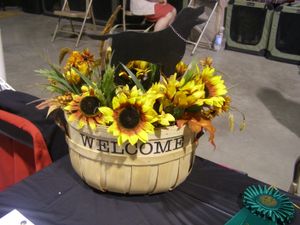 Webmaster
Elizabeth Jones
We have put this website together to provide information to our Members and anyone else interested in the Wonderful World of the Labrador Retriever.
We hope you enjoy our site!

On these pages you will find information about our Constitution, All Breed Obedience & Rally Classes, Conformation Events, Registered Labrador Breeders and all activities carried out by Island and Pacific Labrador Retriever Club Members and our Labradors.
 2023 IPLRC EXECUTIVE
PRESIDENT - Charleen DeLong
 VICE PRESIDENT - Sarah Byatt
 
SECRETARY TREASURER - Wendy Yzenbrandt
 
SHOW CHAIR - 
Wendy Yzenbrandt
 
TRAINING CHAIR - Sarah Byatt

     DIRECTOR - Anne Morrison
DIRECTOR - Vicky Gains
 DIRECTOR - Carol Jones
Director - Elizabeth Jones
 DIRECTOR - Colleen Doll
      DIRECTOR -  John Costello 
Director - Nancy Letkeman
AIOC Rep - Nancy Letkeman
It has been a successful few years for our club with some great events being held.
Our Wednesday morning obedience classes are well organized and continue to grow each session with eager students.
We look forward each year to holding our Annual IPLRC Labrador Specialty Show and Sweepstakes. It is so worth all the time and effort to put on the Specialty when we see the smiles on exhibitors faces, the beautiful Labradors being shown and hearing the compliments from everyone who attends the Specialty.
Thank you for supporting IPLRC!
IPLRC is a small club but we have wonderful members and friends who work well together.
A warm Welcome to new members!
IPLRC looks forward to further growth for the club and to bringing future events for all to enjoy!
We are in a great place for the club!

Labrador Puppies!
Are you looking for a Labrador Puppy?

We have puppies available from our Responsible and Reputable Breeders. 
Health tested registered parents for generations.
IPLRC will not advertise puppies!
We would be very happy to give you referrals to breeders.
Most of our breeders will have wait lists.
Sometimes breeders are in the position that they have had exceptionally large healthy litters and puppies will be available.
PLEASE do not impluse buy a labrador from the newspaper or a fancy internet website.
Educate yourself and research the Labrador breed.
Ask many, many questions!
The Breeders on this website are happy to be contacted to speak with you about Labradors.
They will refer you to other reputable and ethical breeders if they do not have the puppy available that you are looking for.
Please send us an email if you are interested in more information or contact the breeders on our Breeder Directory page.

 
The Island Pacific Labrador Retriever Club, also known as IPLRC,
is located in Victoria, BC, Canada on Beautiful Vancouver Island.
Our members are active in Obedience, Rally, Conformation and Retrieving Work.
  The IPLRC offers All Breed Obedience and Rally Classes
Photos of Breeds other than Labradors on this website are owned and loved by members and students.
See Classes for more information and updates
"Diggs"
photo courtesy of
Chantal Jacques
Thank You Island & Pacific Labrador Retriever Club members for your dedication and commitment to Our Club.
Island and Pacific Labrador Retriever Club is on Facebook!
ISLAND AND PACIFIC LABRADOR RETRIEVER CLUB