Obedience and Rally Classes 
 
IPLRC Instructors are experienced in Conformation, Obedience and Rally Obedience Training, Trialing, Ring Procedures and Rules.

We have instructors that are experienced in CKC and AKC Judging in Conformation, Obedience and Rally Obedience.

We are knowledgeable and involved in Conformation, Agility, Field Tests, Tracking, Waterwork & Draft Tests

We train with Treats, Toys, & Praise! 
Obedience Classes Offered
BEGINNER OBEDIENCE/FOCUS & ENGAGEMENT

-  Basic Obedience for dogs and handlers
NOVICE OBEDIENCE LEVEL 1
- For dogs that have completed a Beginners Class
NOVICE OBEDIENCE LEVEL 3


 

TRIALS PRACTICE 

- For those working towards a CD Title in CKC or AIOC
COMPETITIVE OBEDIENCE

- Proof & Polish
        

OPEN 

- For those working towards a CDX Title in CKC or AIOC
  

UTILITY 

- For those working towards a UD Title in CKC or AIOC
FIELD CLASS
The field program offered by IPLRC provides introductory level instruction for the owners of dogs interested in competing in Hunt Tests or Working Certificates under CKC rules. These tests are designed for Retriever's, Barbet's, Irish Water Spaniel's and Standard Poodles. The basic mechanics of bringing the dog to the running line, making sure the dog is stable and having it retrieve either single marks or double marks is the core of the program. Dogs will need basic obedience to begin the program. The instructors of the program tailor  the work of the individual dog to the dog's current abilities. This means that a wide range of skills can be handled within the same class, and people often repeat this course gaining additional skills with each group of eight lessons. Typically classes are held outdoors on the Saanich fairgrounds in conjunction with the IPLRC obedience and rally classes which normally run on Wednesday morning's. Traditionally the classes begin at 10 o'clock in the morning allowing handlers and dogs to enter obedience classes either before or after the field class has been conducted. A good age to start field work is when the dog is 6-8 months old but older dogs can often easily learn these skills.
IPLRC is pleased to have had dogs which started in these classes graduate to competing in Hunt Tests and Working Certificates all over Vancouver Island and on the Mainland.

Rally Obedience Classes Offered
 RALLY NOVICE
- Have fun learning the amazing moves with your dog!


RALLY INTERMEDIATE/ADVANCED
BEGINNER'S ONLY HANDLING CLASS 
Pre Registration is required
INSTRUCTOR - WENDY TISDALL
There will be no Field Class offered for the fall session 
September 21 - November 9 
You can register now for the Fall session
Classes are held from 9:00 am - 1:00 pm 
Wednesday Mornings
Classes are 45 minutes long

Three Sessions a Year
8 classes per session
Cost per Session is $80.00


 *$40.00 charge will apply for NSF cheques

*
 Location: In the RCMP Barn, Saanichton Fair Grounds, 1528 Stelly's Cross Road, Saanichton, BC
maps.
ALL BREEDS AND MIXED BREEDS ARE WELCOME.
Complimentary Coffee & Tea Available
If you are looking for an evening class to attend we recommend contacting these clubs
The Greater Victoria Dog Obedience Training Club (GVDOTC)
RCMP Barn, Saanich Fairground's
North Saanich Dog Obedience Training Club (NOSA)
Mary Winspear Centre in Sidney
Thank you to everyone who has registered for our Sessions!
Enjoy your classes!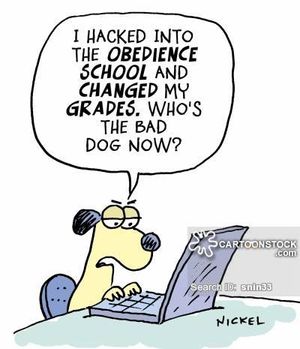 ---------------------------------------------------------------------------------------------
 
https://www.ckc.ca/en/Files/Forms/Shows-Trials/Event-Rules-Regulations/Obedience-Trial-and-Rally-Obedience-Trial-Rules-an-en
- CKC TITLES -
OBEDIENCE
PCD - Pre Companion Dog
CD - Companion Dog
CDX - Companion Dog Excellent
UD - Utility Dog
OTCh - Obedience Trial Champion
MOTCh - Master Obedience Trial Champion
GMOTCh - Grand Master Obedience Trial Champion

-----------------------------------------------------------------------------------
https://www.ckc.ca/en/Files/Forms/Shows-Trials/Club-Forms/Rally-Obedience-Signs.aspx

RALLY OBEDIENCE

RN - Rally Novice
RA - Rally Advanced
RE - Rally Excellent
RAE - Rally Advanced Excellent


-----------------------------------------------------------------------------------


ISLAND AND PACIFIC LABRADOR RETRIEVER CLUB
RCMP BARN - CENTRAL SAANICH FAIRGROUNDS
Participants must complete a club waiver and a handler information form (application)

Sessions are eight weeks long

Please bring your dog's current vaccination certificates to show your instructor

If your dog develops a contagious condition do not bring the dog to class.
Do advise your instructor or the training chair ASAP

Do not bring bitches in season to class

If your dog is sick/injured/in season, you may still attend class without the dog to watch and learn

If you cannot attend class for other reasons, please let your instructor or the Training Chair know, either in person or via e-mail

The purpose of classes is to train owners how to train their dogs

A 3 - 4 feet leash and a properly fitted training collar are required - speak to

your instructor about the variety of collars available and the fit. (Do not leave a collar on a dog in vehicle or whenever a dog is not supervised)

Handlers and their dogs will be introduced to various exercises and the instructors will provide guidance regarding the principles of K-9 learning/behavior

The expectation is that handlers will practice on their own between classes – short sessions of 10 – 15 minutes, once or twice per day, are best

During class the instructor may focus on one handler.
Other handlers may learn from the individualized instruction or the class assistant may keep the rest of the class engaged in exercises

Handlers successfully completing their class may "graduate" to more advanced classes if they wish

Handlers are also encouraged to become Canadian Kennel Club members.
For membership information/benefits please visit the CKC website

In terms of obedience there is something for everyone:
CKC obedience trials and rally
AIOC trials (Association of Island Obedience Clubs)
Sanction and correction matches
Mock trials
IPLRC instructors are volunteers but all have many years of experience.
Some have been obedience and conformation judges, others have been involved in activities such as retriever trials, tracking and agility

A good way to learn about dog related activities is to attend club events or to assist with an event. Please ask about volunteer opportunities

After class stay and watch other classes.There are snacks and coffee available
Hall Rules
The club appreciates the privilege of using the Central Saanich Fairgrounds.
Please help us maintain the use of this facility by following these rules:
No parking in handicap spots/fire lanes/on grass/in front of doors

Dogs must be on leash and under control while on fairground property

Carry plastic bags to pick-up after your dog. Place bags in available garbage

Do not allow male dogs to urinate on door frames

Limit food and water intake prior to class, especially for puppies

There is a "clean-up kit" inside the hall for "accidents"

The kitchen and bathrooms are "no go" areas for dogs

Try not to block dogs and people trying to exit/enter rings and doorways
Some dogs are not friendly or are timid, so handlers should be cautious about allowing their dogs to "visit".

Try and arrive a few minutes early to air and orientate your dog, rather than rushing directly from the parking lot into the class

Let your instructor know if your dog has behaviour issues and ensure that you have your dog under control